Our Tissue experience started in the 80's
and was based on palletizing; later on the complete "end of line" with stretch-wrapping and intralogistics.
In order to keep on working with the concept of modular systems, we developed a system to use this formation type also in traditional palletizing configurations.
Modular systems allow us to design flexible layouts according to the customer's needs and any space restrictions
Case studies
The South American tissue industry chooses Robopac and OCME technology
Robopac has been charged with the development of end-of-line solutions for packaging by one of the most important tissue companies in South America
More info
Case studies
THE OCME LGVs SYSTEM JOINS VIOLETA
The company decided to rely on OCME's automatic solutions, to improve the performance of its warehouse and the working environment. The answer given by OCME in order to meet the needs of the industrial lay-out was providing two Auriga high-precision LGV lift trucks
More info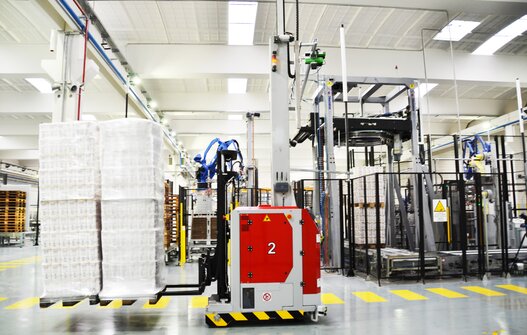 Case studies
Complete end-of-line for the tissue industry installed at FUTURA LINE
The customer's request was clear: to propose and design an automatic end-of-line system and logistic management of products on pallets, starting from a green field. OCME has been able to carry out this project by automating all the needs of the Italian Futura Line Group.
More info