tech-hub-foodtech-hub-foodtech-hub-foodOCME leads a great amount of exhibitions,
that will help us to perform our role of key-player around the world,
but also news about the real added value of our company,
Sharing our experience with the whole world.
Digital event
tech hub+ food
on demand, 20 April 2022
Using practical examples and case studies on food industry, Robopac and OCME staff show in detail the performance and potential of the technological solutions taken into account, answering participants' questions and requests.
More info
News
Aetna Group looks to the future by cooperating with schools and universities
Castel San Pietro Terme, Italy, 29 March 2022
Aetna Group is laying the foundations for its own future and for that of many students: in fact, the Group has already created different partnerships with various schools and Universities in Emilia-Romagna.
More info
News
WOMEN IN ENTREPRENEURSHIP CONFINDUSTRIA ROMAGNA AWARDS VALENTINA AURELI
10 March 2022
The CEO of Aetna Group received the award during the day organized by the Municipality of Rimini on the occasion of Women's Day.
More info
Case studies
ENOITALIA CHOOSES OCME'S LGV AURIGA VEHICLES
OCME supplied Enoitalia with 11 automatic Laser Guided Vehicles (LGV) of the Auriga series, which includes two models.
More info
Case studies
Jafora entrusts OCME with palletizing and wrapping
Jafora is an important producer of soft drinks and juices from Israel, recognized worldwide for its technical expertise and its excellence in the research of the latest technological solutions for its plants.
More info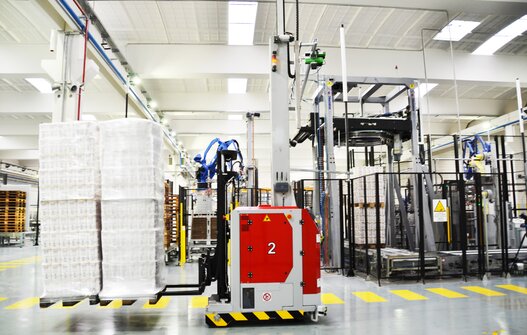 Case studies
Complete end-of-line for the tissue industry installed at FUTURA LINE
The customer's request was clear: to propose and design an automatic end-of-line system and logistic management of products on pallets, starting from a green field. OCME has been able to carry out this project by automating all the needs of the Italian Futura Line Group.
More info