palletizing and depalletizing
Pegasus Layer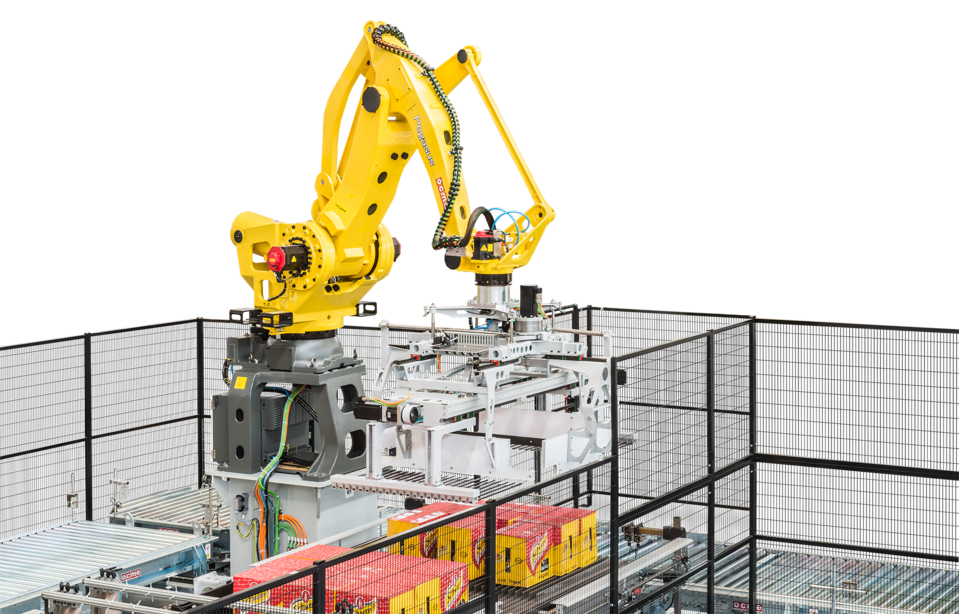 We offer a wide range of applications for their robotic gripping heads. Each solution is specifically designed to handle the type of product requested in the most efficient way.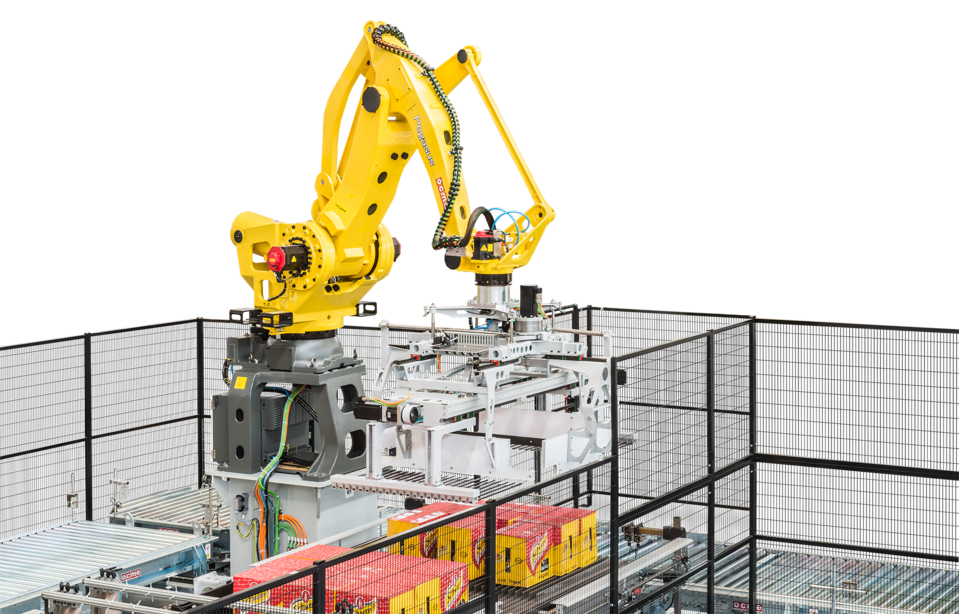 POSSIBILITY OF PROCESSING VARIOUS TYPES OF PACKS
Jalouse gripper head
Fully automatic jalouse gripper head that can handle multi-code lines.
Pegasus Layer
Pegasus with layer gripper with lower retaining forks in carbon is the version with the highest performance among the palletisers offered by OCME, with its 10.5 layers/minute.
Thanks to the new forks in carbon, the product is released on the pallet from a gap of a few millimeters, eliminating the risk of damaging the product.
Layer gripper for bulk container
Ideal solution for a green pakaging thanks to the possibility to manage loose products in trays during the palletizing phase, directly creating tertiary packaging solutions ready to be displayed on the point of sale.
product benefits
High versatile and flexible
POSSIBILITY TO USE FRAGILE CONTAINERS, PRESERVING THEIR INTEGRITY
Processed Products
Tissue products
Cartons
Bundle
Bulk containers
Case studies
OCME and Robopac innovations for Mahou
Ocme and Robopac are working together to provide the best end-of-line solutions in the beverage sector to a key Spanish customer, Mahou.
More info
Case studies
Jafora entrusts OCME with palletizing and wrapping
Jafora is an important producer of soft drinks and juices from Israel, recognized worldwide for its technical expertise and its excellence in the research of the latest technological solutions for its plants.
More info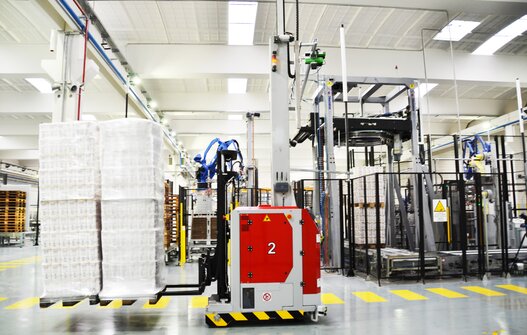 Case studies
Complete end-of-line for the tissue industry installed at FUTURA LINE
The customer's request was clear: to propose and design an automatic end-of-line system and logistic management of products on pallets, starting from a green field. OCME has been able to carry out this project by automating all the needs of the Italian Futura Line Group.
More info